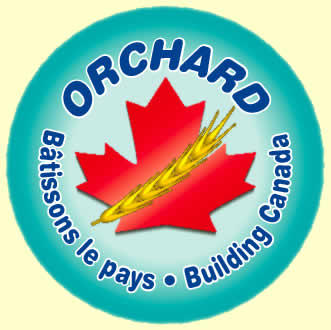 Orchard Buttons are now available!
The Orchard button was beautifully crafted by Huw Evans of Eyecatcher Graphics in Saskatoon as a donation to the Campaign. Several hundred are now available in the Orchard Campaign Office. For more information, call 1-877-937-8263 (toll-free) or click here to e-mail the office!

Buttons and T-shirts will also be available at the Leadership Convention in Toronto.